Raydiall is invited by ARaymond to the fifth edition of the CARA Automotive Techdays. Indeed, the two companies will jointly present the new E-R3C. But what is the E-R3C ? Well, it is a desgin to process HV Connector which allows an easy to automate cable assembly. Unfortunately, we won't really tell you more for the moment. Professional secrecy, you know… So, if you want to know more about our product, you'll have to take your free pass and join the online presentation !
Where does it take place ?
📍   Online, on ARaymond booth !
When can I join the presentation ?
⏰  1st of June, 2021, from 9am to 5pm !
How do I take my free pass ?
🎟️  You can register to the ARaymond online booth by clicking right HERE.
CARA (Europen Cluster for Mobility Solutions) has been set up in 2005 in order to promote the assets of our lovely region. As a matter of fact, since the beginning, its first aim is to attract all automotive sectors decisions makers to Auvergne-Rhône-Alpes. To do so, CARA demonstrates that our region offers a great place of sourcing  opportunities for automotive technologies.
CARA Automotive Techdays is a showcase for innovation and industrial excellence.
This high-class event gathers technology providers for the automotive industry. In this way, they will be able to present their innovative projects in different fields within 3 thematics. First, we have the theme "Energy". Second is "Structure & materials applied to vehicles". And last but not least, the third topic is about "Sustainable connected mobility".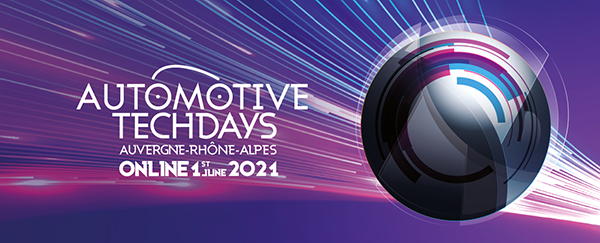 As stated before, the 5th edition of the CARA Automotive Techdays will take place on June 1st 2021, from 9 a.m. to 5 p.m., online. So come and discover technological innovations for next generation mobility: more efficient, more environmentally friendly, adapted to new uses, … !
If you want more information on this 2021 edition, don't hesitate to click on the following buttons :