Worldwide expert in connector solutions,
focus on process and quality
Welcome to Raydiall Automotive
What we do
Raydiall is a world leading FAKRA and HSD connectors manufacturer for the automotive industry.
We make high-speed data connectors, Fakra and HSD lightweight PCB connectors, low-insertion force power contacts and one step crimp RF cable connectors which are few examples of product innovations recently developped.
We are very keen on providing high quality products adapted to the new generation of autonomous driving and connected vehicles. Our Fakra and HSD connectors are highly controlled during each production step and are laser marked for a great traceability.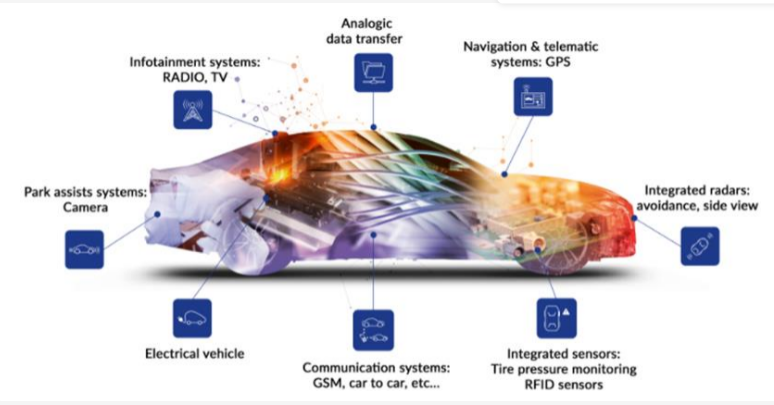 Our connectivity solutions for automotive industry
Based on our FAKRA products, for quick prototyping or low volumes.
We propose you our service for Fakra cable assemblies
Latest news from the blog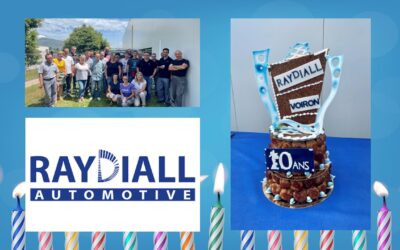 Cet évènement est l'occasion de mesurer le chemin parcouru et l'ambition de cette PME voironnaise.
Tout a commencé en 2012, lorsque ARaymond Network, leader dans le domaine de la fixation et de l'assemblage et d'autre part Radiall, leader dans les connecteurs et composants destinés aux applications électroniques, ont décidé d'unir leur force, pour conquérir le marché très prometteur de la connectivité dans l'automobile.
Raydiall a très rapidement bénéficié des experts, des technologies et du portefeuille clients des deux sociétés françaises, ainsi que de leur empreinte industrielle mondiale.
Aujourd'hui, Raydiall est reconnu par tous ses clients OEMs et Tier1 en Europe, aux USA, en Chine et en Inde et a su trouver sa place dans un secteur très compétitif et mondialisé.
Toujours accompagnée par des collaborateurs enthousiastes, des actionnaires actifs, des clients exigeants et un marché de la connectivité tiré par la croissance des équipements électronique, Raydiall a de belles perspectives pour ces prochaines années !
lire plus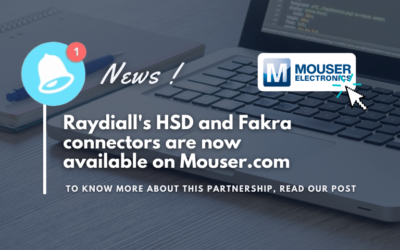 Mouser Electronics, Inc., the industry's leading New Product Introduction (NPI) distributor with the widest selection of semiconductors and electronic components, announces a global distribution agreement with Raydiall Automotive, an innovative, high-tech company dedicated to the design, development and manufacturing of automotive RF…
lire plus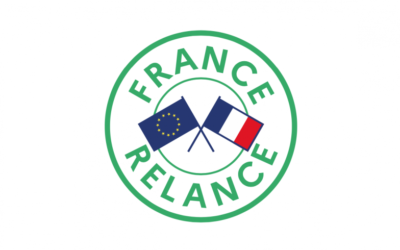 We are proud to announce that the French Government has selected Raydiall to be part of the "France Relance" initiative. Indeed, the government has rewarded our project! We can now develop High voltage connectivity solutions for Electric Vehicles & Charging...
lire plus
Get Raydiall Newsletter
Stay up to date with latest Raydiall news