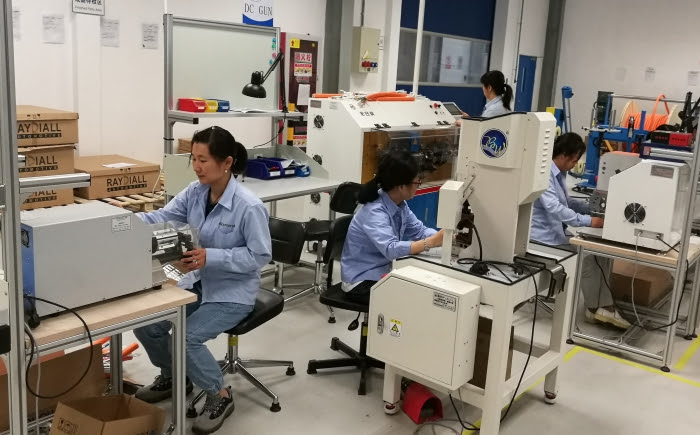 Raydiall's new production site
Raydiall announces the startup of its new production unit in Zhenjiang, China.
Our main goal is to support closely our Asian customers with local manufactures, commercial and technical presence in order to insure a better follow-up of our High-quality products.
Raydiall has largely invested in an excellent quality process to satisfy the market requests regarding safety, in brand new machines and in trained people. Raydiall offers its range of products on site at the best quality: Fakra cable and PCB applications as well as Electrical Vehicle plugs and sockets.
With this new facility and our longer-term plans to expand our manufacturing footprint globally, we expect to increase customer responsiveness, to dramatically improve transport cost for our clients and to speed up delivery time to meet the growing Asian market demand more efficiently.