Unique Time-cost Saving Process
Patented 1 step crimping process
All R3C connectors use our patented 1 step crimping technology.
They were designed to reduce the wiring time, thanks to a multipoint crimping stage performed in a single operation.
This concept eliminated the control of the interface
Faster and more reliable process
Lower investment
Smaller inventory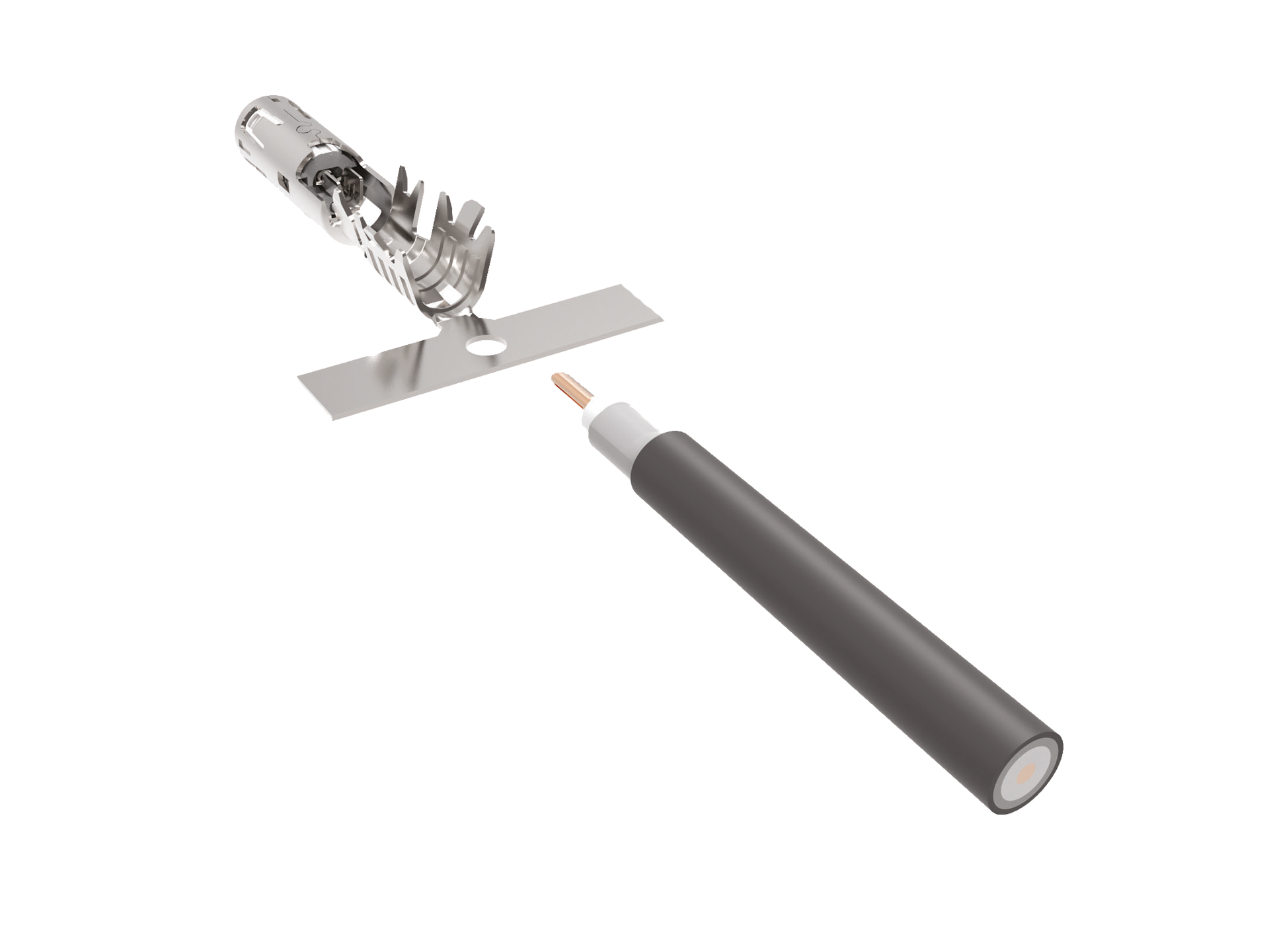 Terminals are delivered pre-assembled :
The center contact is already assembled
1 step crimping with mini applicator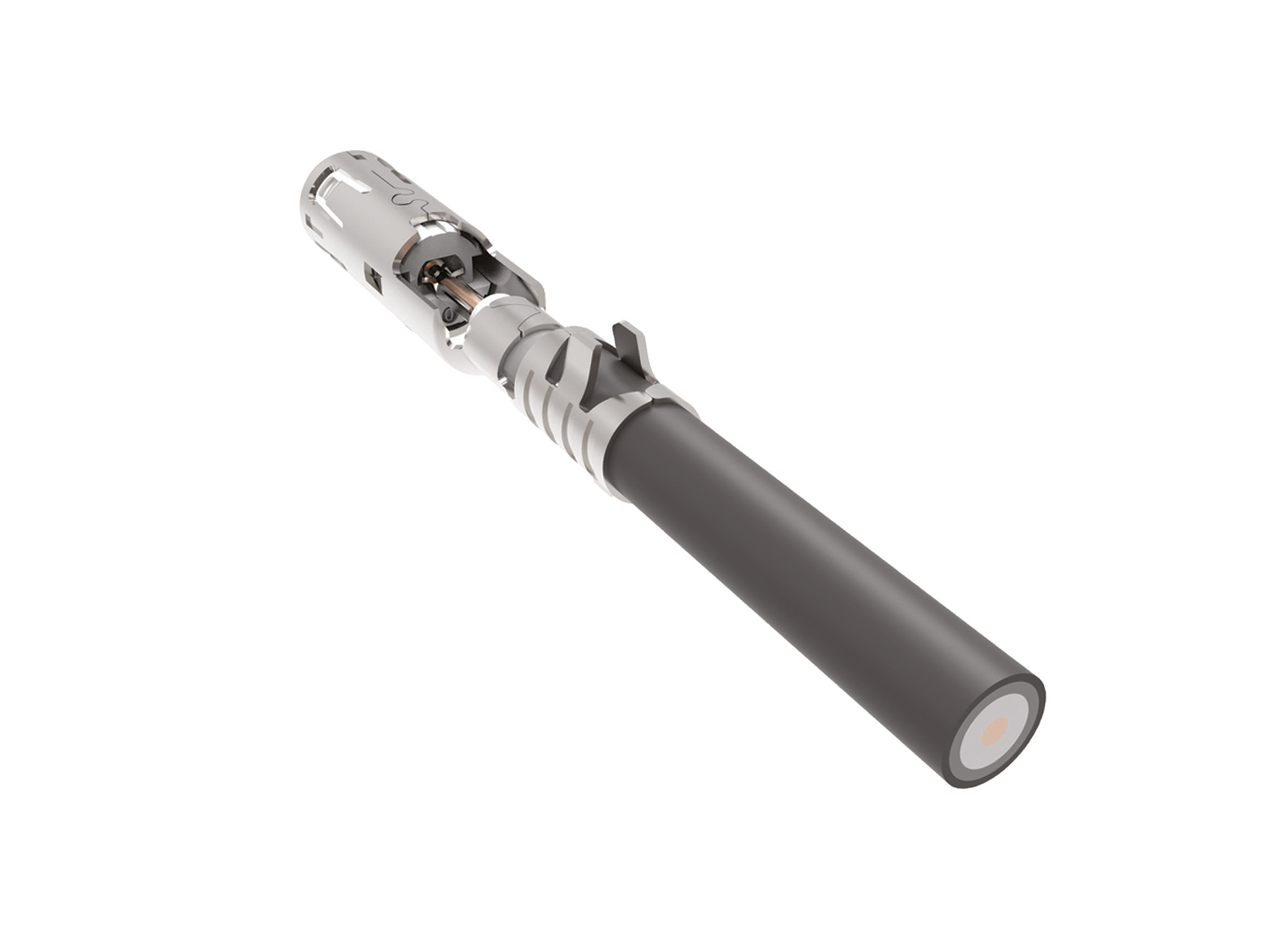 Cable, braid and center contact are crimped at once
Time-cost saving and more reliable process
Watch our one step crimping process video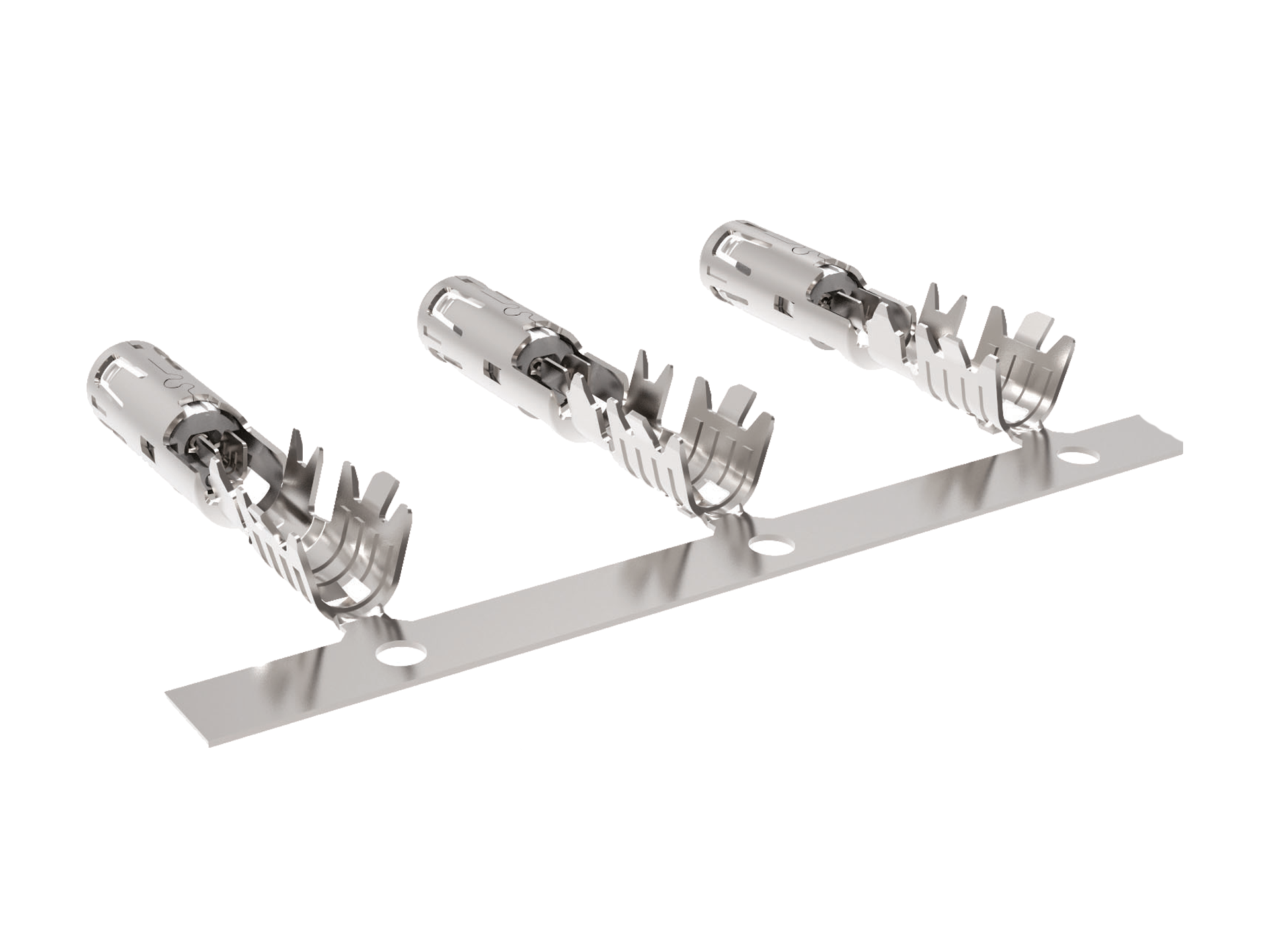 Center contact pre-assembled
All our FAKRA R3C connectors  are pre-assembled in-house: the center contact is already assembled in the body. Therefore the product quality is assured by Raydiall. We take the responsability of the concentricity of the center contact. Our clients have less components to handle and the quality of the assembled product is guaranteed.
Crimp your cable with a single step
The cable and connector are assembled with a single step using a mini applicator.
Ask for Raydiall FAKRA R3C manufacturing kit and start assembling cables at the lowest investment.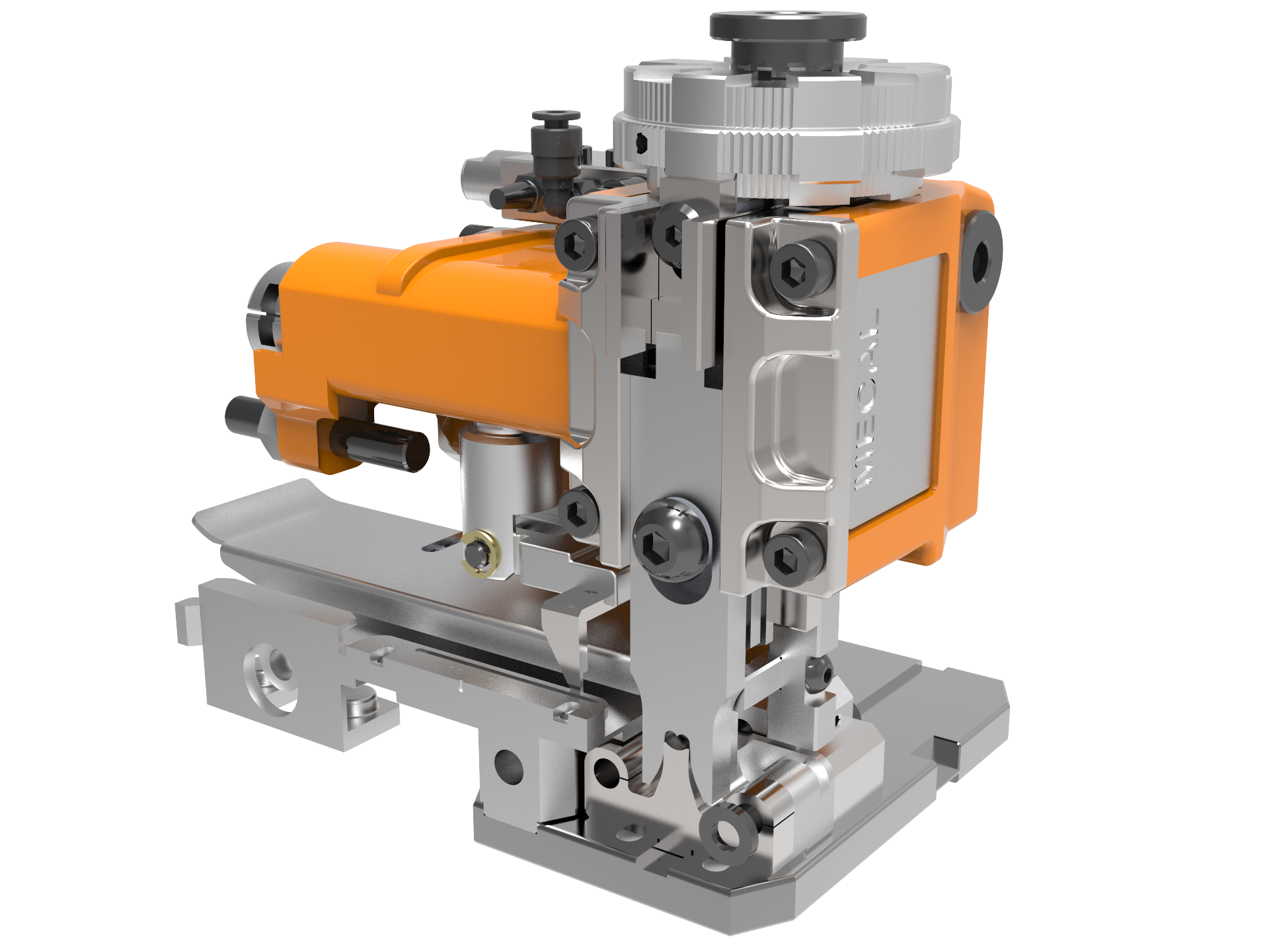 Start processing FAKRA connectors at the lowest investment
Total investment requested for a complete workstation:
Stripping machine + press + applicator + dielectrimeter (continuity test) + table / chair + small tooling + installation costs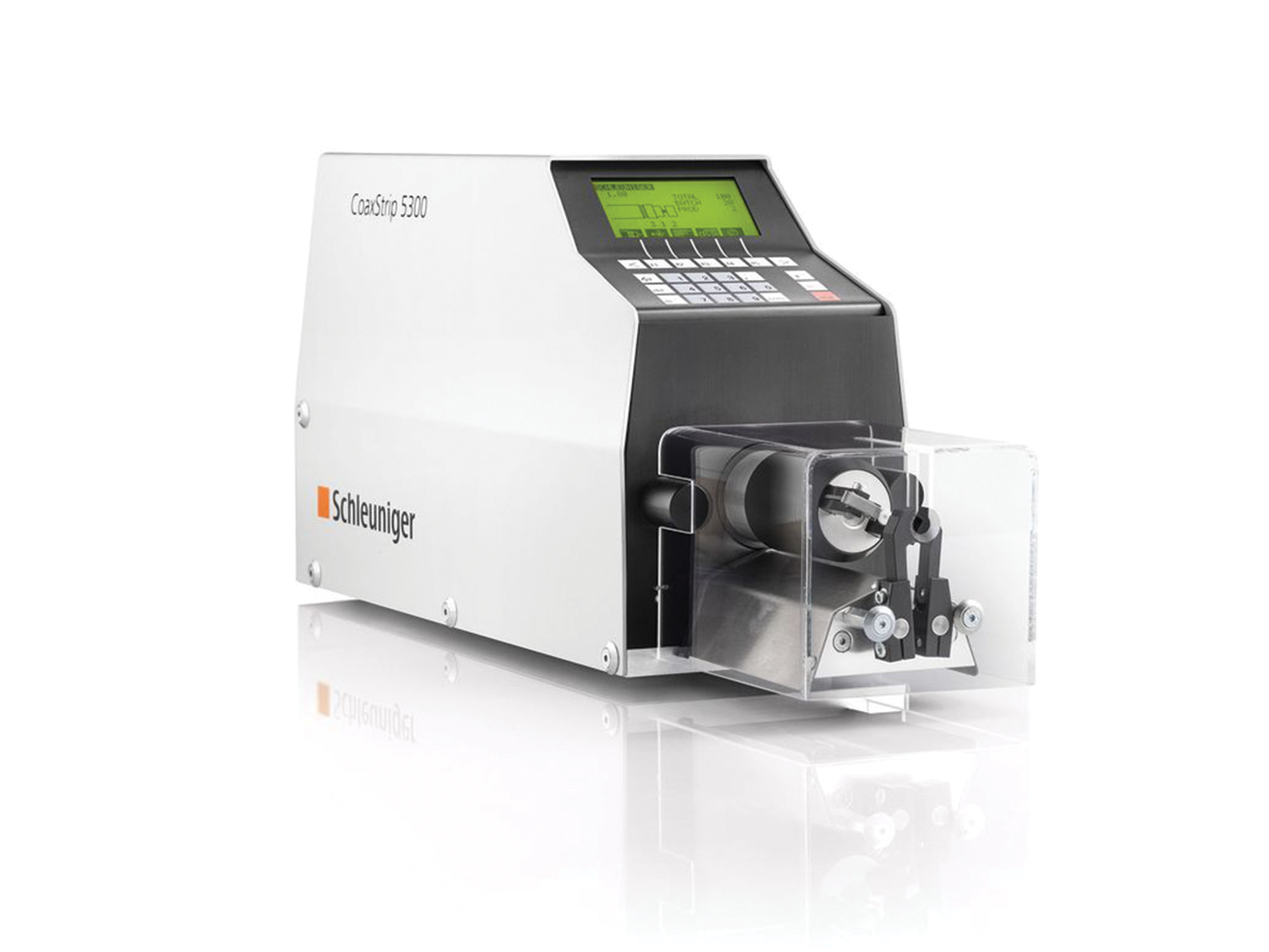 Standard stripping machine
Schleuniger CoaxStrip 5300